Diese Veranstaltung hat bereits stattgefunden.
Benefiz Konzert für die Ukraine
21.05.2022
|
18:00
–
23:30
Das in der Stadthalle Friedeburg geplante Benefiz Konzert findet jetzt in der Jahnhalle statt. An dem Abend werden folgende Bands auftreten: Die Meldung, Primal Rock, The Muschels, 3T4Coffee, Eo-Ipso, The Northern Beatles Project.
Mit freundlicher Unterstützung von: LzO Nordenham und Kronos Titan Werk Nordenham.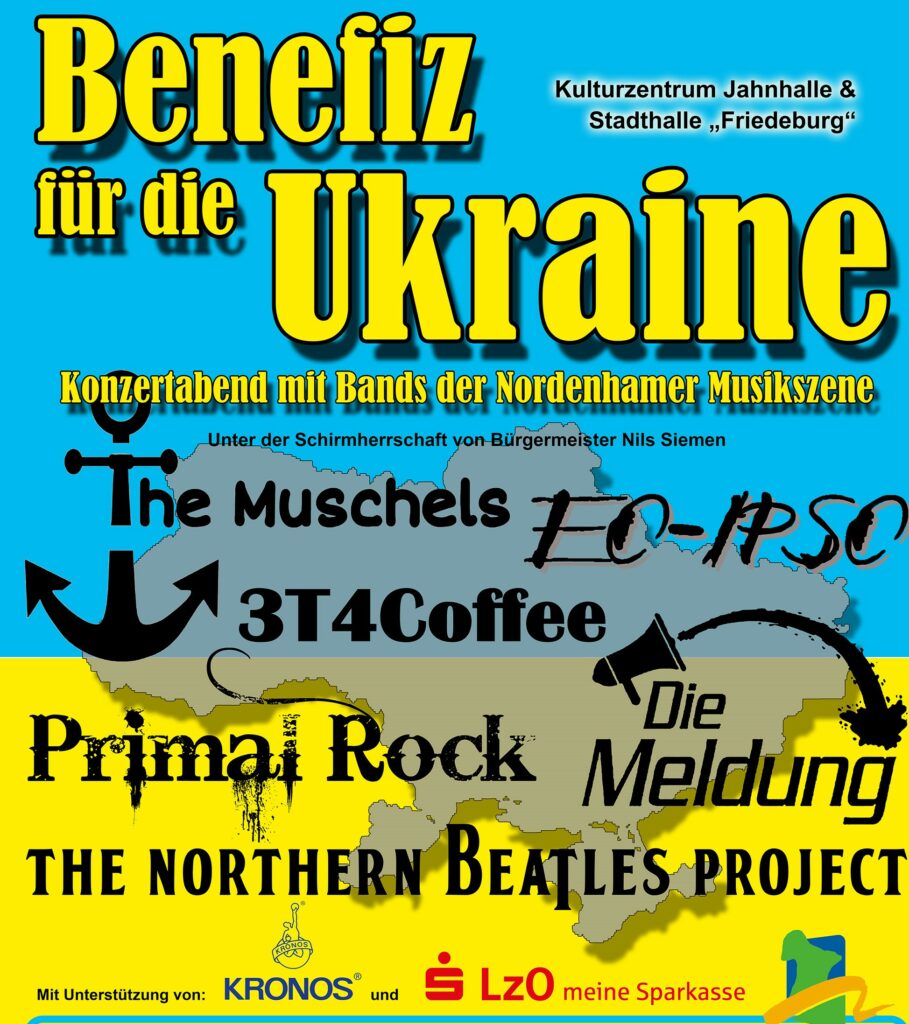 Eintrittskarten gibt es ausschließlich bei NMT am Marktplatz 7 in Nordenham!